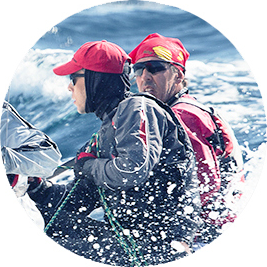 How it works
We take care of every step when it comes to selling your boat.
1
Your broker will advise you of the most suitable price to market your boat at.
2
Your broker will work with you to create a detailed listing for your boat.
3
We handle the negotiation process for you, ensuring you get the best deal.
Why Boatshed?
Boatshed is one of the world's largest yacht brokerage groups that prides itself on giving potential buyers the most complete and accurate picture of the boat that they want to buy.

Boatshed Brokers personally visit every boat that they list, taking unlimited photographs and videos which are available online to registered users anywhere in the world.
Read more
Here's what our customers have to say...
Carlton, January 2021
— , Boatshed Brighton
Very pleased with all the service we've received from you.
— , Boatshed Brighton
Having decided to sell my boat I instructed Boatshed to sell the boat for me and was contacted by Sam. Initially I thought it quite expensive but did not have the time to sell the boat myself. …
— , Boatshed Portsmouth
Communications were excellent.
— , Boatshed Lincolnshire
Billy, thank you very much. We have been immensely impressed by the service you have provided and I would whole-heartedly recommend you to any other potential seller or purchaser. I hope not to be in the market for selling in the near future but if…
— , Boatshed Plymouth
"A helpful, friendly and knowledgeable team at Boatshed Portsmouth. Despite all the challenges of COVID, lockdown and Christmas! Sam and her team were able to help arrange a smooth, safe and extremely speedy process. …
— , Boatshed Portsmouth