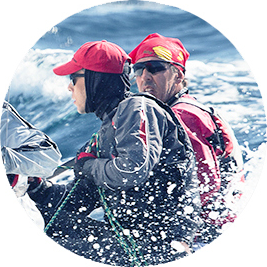 How it works
We take care of every step when it comes to selling your boat.
1
Your broker will advise you of the most suitable price to market your boat at.
2
Your broker will work with you to create a detailed listing for your boat.
3
We handle the negotiation process for you, ensuring you get the best deal.
Why Boatshed?
Boatshed is one of the world's largest yacht brokerage groups that prides itself on giving potential buyers the most complete and accurate picture of the boat that they want to buy.

Boatshed Brokers personally visit every boat that they list, taking unlimited photographs and videos which are available online to registered users anywhere in the world.
Read more
Here's what our customers have to say...
Just to say thanks for help getting the boat sorted. You were a pleasure and professional to deal with over the rest ! I may tidy up a sell and if I do I'll be back to see you !
— , Boatshed Yorkshire
I just want to thank you and Rory for all your hard work in getting x sold. Great service and information flow.
— , Boatshed Palma
Sam has just facilitated the sale of my boat and from start to finish was superb service. I liked her honest approach and that she did the best for both parties to strike a fair deal. I would definitely use her again and would happily recommend her.
— , Boatshed Portsmouth
This was a private sale with Boatshed being introduced to help formalise the completion late into the cycle. The owner and the buyer were both new to selling and buying boats - and I do not believe we would have reached an agreement without…
— , Boatshed Portsmouth
Absolutely seamless and pain free experience buying this boat. Thanks very much Sam, it is clear that you have done this before. I would highly recommend.
— , Boatshed Port Solent
Carlton, January 2021
— , Boatshed Brighton